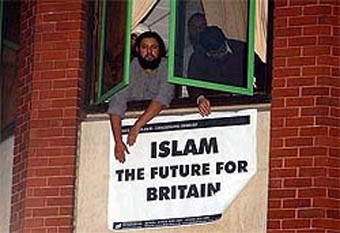 White people no longer make up the majority of residents in London for the first time, according to the latest census data.
 The total population rose by 3.7m to 56.1m, an increase of 7 per cent from the previous census in 2001. Migration was responsible for 60 per cent of that growth -- 2.1m people. Of the 13 per cent of the population who were born outside the UK -- 7.5m residents -- just more than half arrived within the past 10 years. This compares with the 2001 census, when 9 per cent of the population was born outside the UK.
 The surge of immigration has been especially striking in London, where more than one in three people -- 37 per cent -- were born outside the UK. Only 45 per cent of London's population were white people of English, Scottish or Welsh heritage, according to the latest data, down from almost 60 per cent in 2001. This makes London the first UK region where white ethnic Britons have become a minority.
The top source of new migrants to England and Wales overall for the decade was India -- supplanting Ireland in the decade to 2001 -- while the second-biggest source was Poland. In the 2001 census, Poland did not make the top 10.
Stay Connected With Us
In another major deomographic shift, home ownership has fallen over the past 10 years, according to this latest data, marking the first decade-on-decade decline since detailed records began 60 years ago.
The figures show how growing numbers of Britons are being locked out of the property market by high prices and a shortage of credit. The proportion of residents who either owned their home outright or owned with a mortgage fell to 64 per cent in 2011, from 68 per cent in 2001, said the Office for National Statistics.