A German court has sentenced an 89-year-old woman to 14 months in prison for Holocaust denial.
As the birthplace of Western culture and thought, it's particularly sad to see the city of Athens torn apart by the forces of Islamification.
A billboard in West Virginia that stated "White Self Hatred is Sick" was removed less than a week after being put up due to pressure from the governor's office because a government employee demanded that it was "racist."
Bill Wilkinson is one of the most emblematic Grand Wizards in the history of the Ku Klux Klan.
An alleged "neo-Nazi" bought a machete with the intention of murdering Labour MP Rosie Cooper, a court has heard.
An associate and organizer of campus tours for white nationalist Richard Spencer sued Ohio State University in federal court after school officials refused to rent campus space for Spencer to speak.
Serial thought criminal Ursula Haverbeck is standing another trial in Berlin for sceptic views on the extermination of 6 million Jews. Haverbeck insists the Holocaust is "the biggest and most sustained lie in history."
A National Socialist group has boasted about plastering posters featuring Adolf Hitler and swastikas across Toowoomba, Queensland, Australia.
A politician in Austria has been suspended by his party for making a National Socialist salute.
Canadian man convicted of spreading anti-Semitic material online was sentenced and banned from posting publicly on the internet, but will not serve any jail time.
A German court ruled that local authorities in Berlin were allowed to fire a man caught reading Adolf Hitler's manifesto at work.
Six of the men are from the North West of England, including one man who has been produced from prison, while two are from the South Wales area, two are from the West Yorkshire area and one is from the Wiltshire area.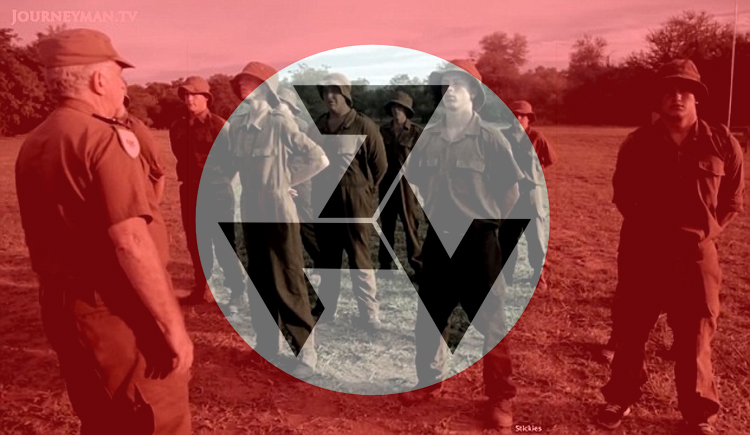 Deep in rural South Africa, the AWB movement is teaching teenagers to rise up in defiance of Nelson Mandela's failed dream of a Rainbow Nation.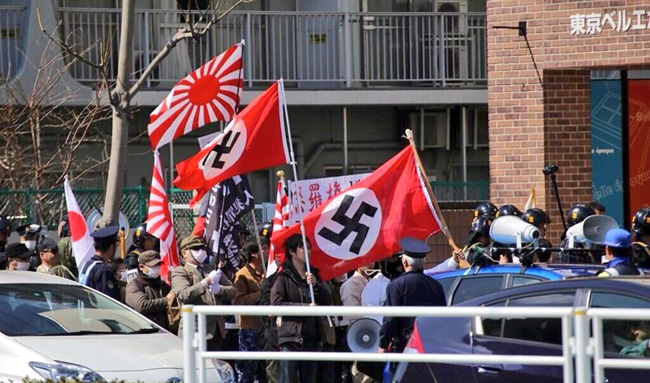 Nationalist chants bellowed from a loudspeaker and Hinomaru flags were waved at a rally in Tokyo attended by about 40 people following a young person dressed in military uniform.