Enric Marco was exposed shortly before he was due to share a platform at the camp with then Prime Minister Jose Luis Rodriguez Zapatero.
A Pennsylvania Jew who claimed for years to have escaped from Auschwitz, met track and field star Jesse Owens and Nazi doctor Josef Mengele, confessed that he had fabricated the entire story.
A black man on a Metrobus attacked a 52-year-old disabled, homeless passenger, spitting in his face, and blaming the victim, who is white, for decades of slavery in the United States, police say.
A 52-year-old black man is being charged with destruction of property after getting caught spray-painting a swastika inside campus living quarters, according to Fox5.
Sunday morning in the peaceful village of Kradolf. Local resident Michal Stüssy (60) is walking along the main street with her dog Ayona.
Hundreds of black African cannibals have engaged in huge feasts on human flesh this year in the South African town of Estcourt, KwaZulu-Natal Province, a local government official has admitted - a day after four locals appeared in court charged with murder and conspiracy.
The wives of convicted Muslim rape gang groomers have said that the young white girls targeted by their husbands are "filthy" and to blame for their own abuse.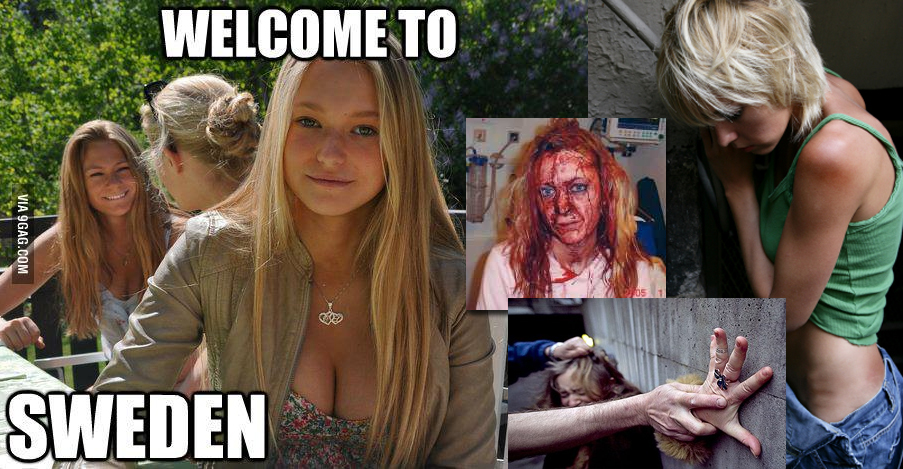 The risk of being raped in Sweden during one's lifetime is one out of four, which is probably equal to the risk of being raped in countries in war, such as Iraq or Syria.
This is a pure black-racist hatespeech to incite small children to start hating and killing whites.
A former journalist who worked for the Swedish publicly funded broadcaster SVT has been shot in the Stockholm suburb of Tensta, known as one of the country's most notorious no-go zones.
The rape and exploitation of white girls by a gang of 17 mostly Pakistani men was not racially motivated, a judge has claimed.
A rejected "asylum seeker" from Algeria living in Austria, on trial for an attempted rape in Linz, has told the court that he only came to Europe to "f**k the women."
A 53-year-old Stockholm man was convicted by authorities for – literally – eating bacon in front of a few veiled Muslim women.
A young couple from Poland were subjected to a "brutal and bestial attack" by four men suspected to be African migrants on a beach in Rimini, Italy.