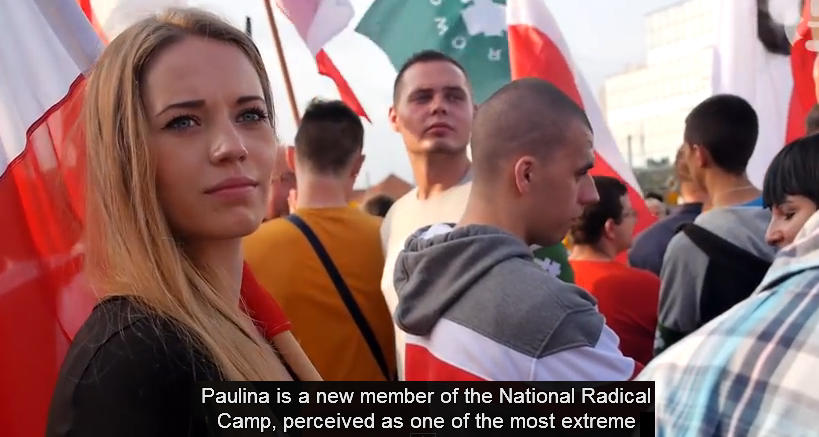 Here we have an extremely attractive, and intelligent, young Polish woman, who speaks of her journey into the rapidly rising far-right political movement in her struggling nation. 
An entire class of about 30 german school children, aged 14 to 15, in a German school near Leipzig are under investigation after they were suspected of using National Socialist slogans and phrases.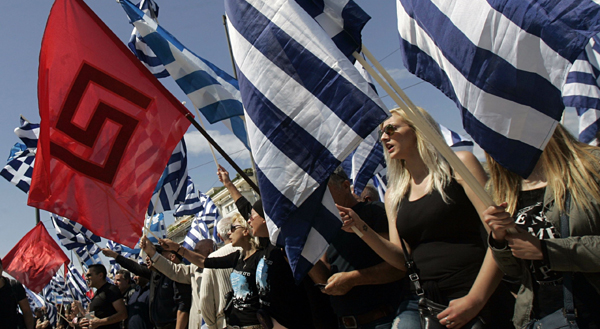 Debunking myth that the swing to Golden Dawn is due to exclusively to the economic crisis, researchers at Athens Panteion University show that young voters agree with "racist-supremicist" position of the white nationalist party.
Swiss retailer Migros forced to apologize for coffee cream with the faces of Hitler and Mussolini.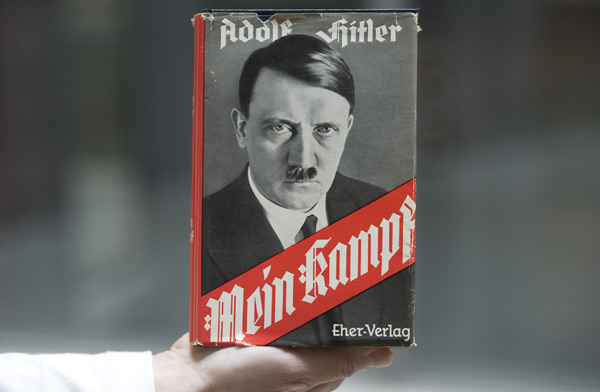 Originally published in 1925, the 387-page manifesto has become "a bona fide online sensation," writes Fox News, topping Amazon's Propaganda & Political Psychology section as of Thursday for just 99 cents. 
A prosecutor heading a yearlong investigation into Golden Dawn recommended that its leader, 17 other lawmakers, and dozens of party officials and supporters stand trial on a range of charges, including "running a criminal organization and murder".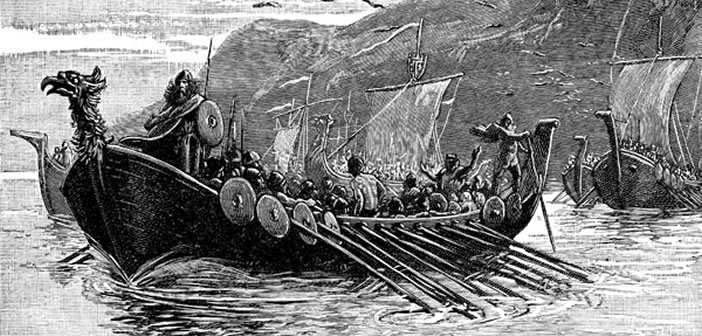 Retired businessman Derek McLennan found more than 100 objects, including solid gold jewellery, on church land.
Belgium's new interior minister sparked jewish uproar Monday after saying that Flemish collaborators with the National Socialist germans in World War II "had their reasons".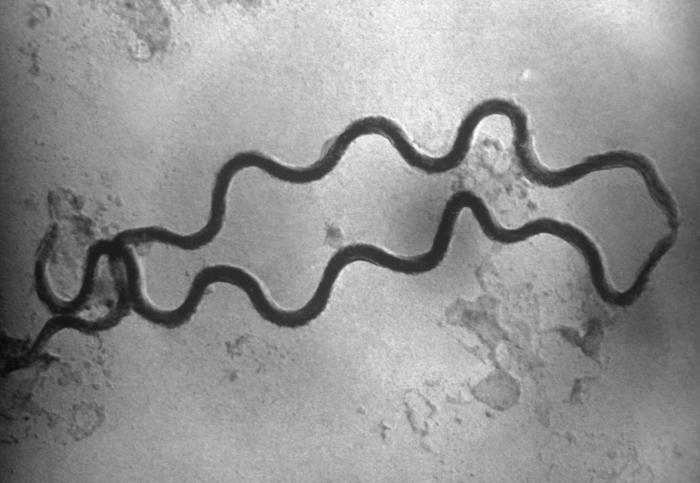 Yet more stupid and weird, creepy nonsense about WWII? Who could have seen that coming?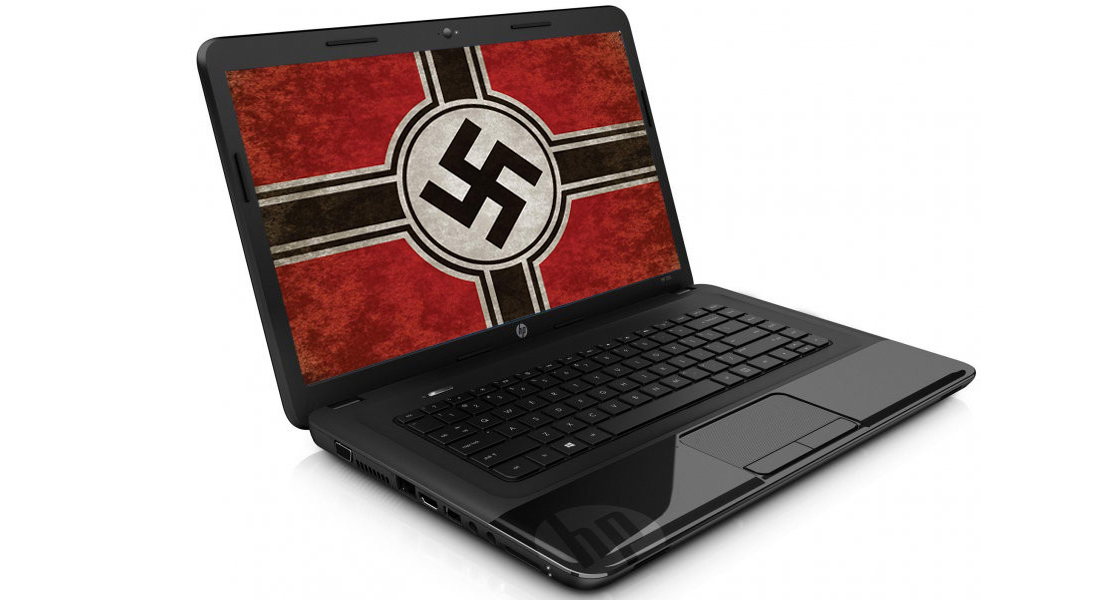 An Austrian teenager committed a new holocaust by posting German National Socialist symbols on Facebook.  Since posting swastikas and symbols of the sort on Facebook will lead to 60 trillion Jews being turned into soap, he was sentenced to prison time.
The Courier Mail has written a very one-sided report about a banner that was put up on an overpass in Springwood, Australia.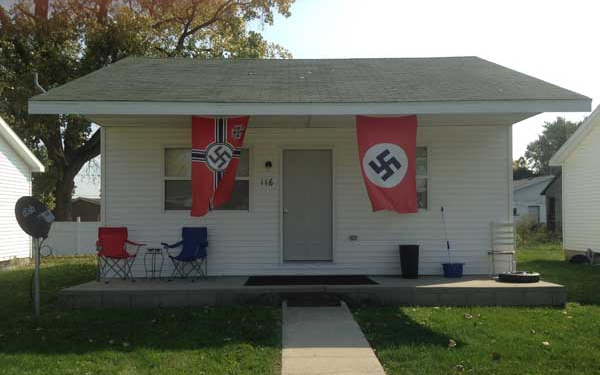 A man in Illinois is flying two swastika flags on his home, and the local media is flipping out.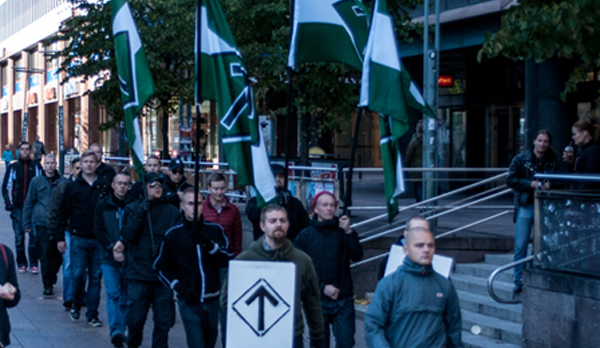 The National Socialist organization Finnish Resistance Movement held a demonstration in the center of the Finnish capital city Helsinki.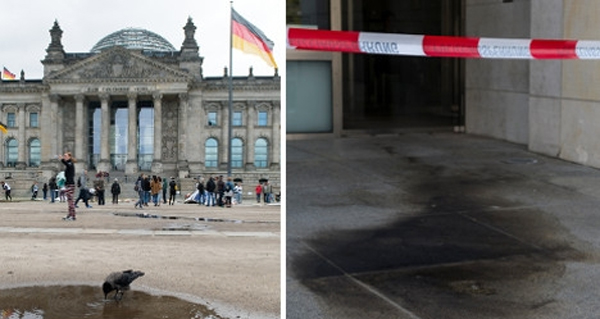 Investigators believe a Molotov cocktail thrown at the Reichstag building in Berlin early on Monday morning was the work of a "far-right" group, a police spokeswoman said.