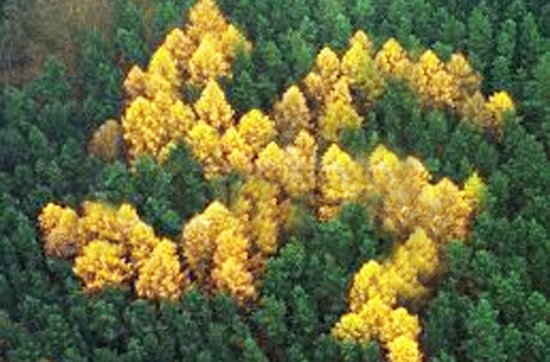 Over 20 years ago, a landscaper in eastern Germany discovered a formation of trees in a forest in the shape of a beautiful swastika.
This is an amazing color film depicting the streets of Berlin from 1936, untouched by the horrors of war that is about to come.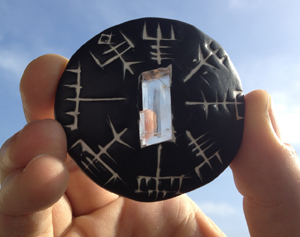 For centuries, it has been a crystal of legend locked in the verses of Norse myth with little or no evidence that it was ever real.
A new discovery has revealed that the Vikings may have travelled hundreds of miles further into North America than previously thought.
Adolf Hitler speaks about war with England and how his peace offers were refused by Churchill, and he thus, will have to reply to Churchill in the language he understands, that of all out war.
Nine per cent of Americans say holding "neo-Nazi or white supremacist" views is acceptable, according to a new poll.
Afrikaners will have to concentrate together in one area for safety or remain vulnerable as a spread-out minority, the chief executive officer (CEO) of the Orania movement in South Africa has said after a renewed wave of black attacks over the past weekend left four white farmers dead.
Adolf Hitler's personal writing desk will be on display when the Saratoga Springs Gun and Militaria Show makes its return to the City Center.
Students from an Atlanta private school are facing disciplinary action after a photo posted online shows them playing a game of "Jews vs. Nazis" beer pong at an off-campus house party.
A Canadian town says it will not remove swastikas from a public park because it has historical significance.
With all of the liberal outrage over the american the alt-right movement in the fake news media, director Tommy Wirkola may have coincidentally picked the perfect time to announce one of his next movies.
At the end of WWII in 1945, being a Waffen-SS soldier was dangerous. Waffen-SS soldiers knew they would be treated harshly, so they often buried things that would identify them as SS.
London's world-famous cockneys—once an iconic symbol of Britain—have been exterminated by the flood of nonwhite immigration into the UK, a new documentary by the BBC has admitted.
Police in South Africa are investigating a possiblecannibalism syndicate after a man turned himself in at his local police station, reportedly telling officers, "I'm tired of eating human flesh."