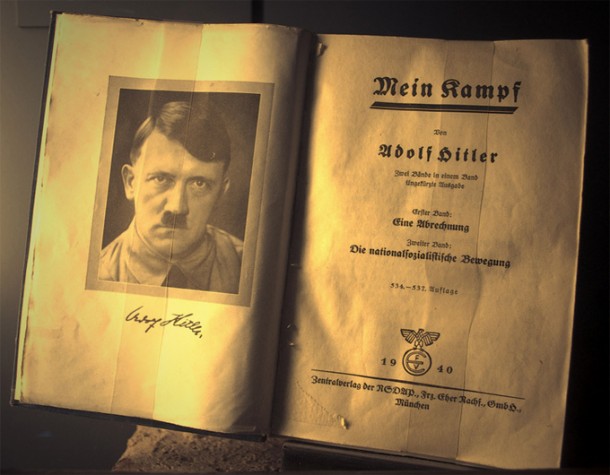 An autographed two-volume set of Adolf Hitler's manifesto Mein Kampf has sold at auction in Los Angeles for $64,850 (£38,700).
The books date from 1925 and 1926 and were purchased by an anonymous US buyer, auctioneer Nate Sanders said. Hitler inscribed the cloth-bound volumes, one a first edition and the other a second, to Josef Bauer, an early NSDAP member and SS officer. The National Socialist leader offered Bauer his best wishes in the Christmas season.
The online bidding started at $20,000 and concluded on Thursday night. The books received 11 bids. Written by Hitler while he was jailed for his role in a 1923 failed putsch attempt, Mein Kampf (My Struggle) rails against Judaism and communism.
The two volumes were published in 1925 and 1926, before Hitler became chancellor of Germany.
"I think it's very heinous," Mr Sanders, who identified himself as Jewish, told a local television station. "But it is an auction item, it is a memento, it's a piece of memorabilia, and a piece of history."
(bbc.com)
Popular products:
Recent news: