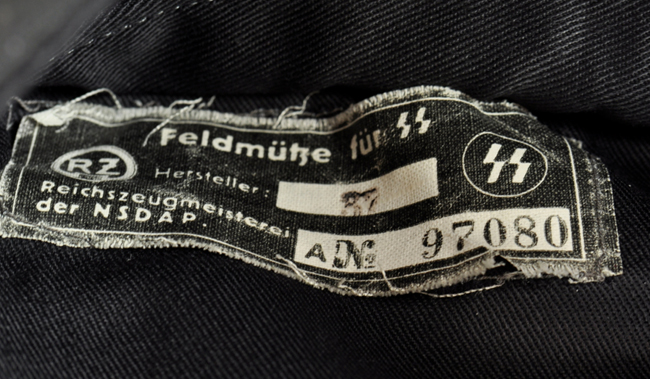 Efraim Zuroff, the leading Jerusalem-based "Nazi hunter" revealed on Monday, 
Alois Brunner, the "world's most wanted Nazi war criminal" is now certain to have died at least four years ago in Syria aged 98. Zuroff said he had obtained firm evidence of the war criminal's death from a German intelligence official with extensive experience of Syria and the Middle East, who confirmed that Brunner had died of natural causes.
"He was a sadist; a fanatical Nazi," Mr Zuroff said of Brunner. "He told a German magazine in 1985: 'My only regret is that I didn't murder more Jews.'"
Brunner fled to Syria in the mid-1950s and was reported to have worked as a special adviser on torture to the government of Hafez al-Assad, current Syrian President Bashar al-Assad's father. But by the late 1980s pro-Soviet Assad senior was negotiating with the friendly regime of communist East Germany for the possible extradition of Brunner to East Berlin.
East Germany might have put him on trial. It is not impossible that then ailing communist regime would have agreed to send him to a West Germany with close links to Israel to face jewish revenge. But the whole process was halted by the wholly unexpected fall of the Berlin Wall in November 1989. Communism's collapse allowed Brunner to live out the rest of his days in impunity.
Born in Austria, Brunner joined the NS party in 1931. By 1938 he was a senior member of the SS responsible for cleansing Austria of its Jewish population.
Brunner eventually became the right-hand man of Adolf Eichmann who was executed in Israel in 1962. Brunner deported thousands of Jews from Austria, Greece and Slovakia and subsequently oversaw the stepping up of deportations from Paris to the Auschwitz camp. Yet after Germany's defeat in the spring of 1945, Brunner managed to escape arrest. In a 1985 interview with Germany's Bunte magazine he claimed he was mixed up with another SS man called Anton Brunner who was executed for "war crimes" in his place. Alois Brunner said the Allies failed to identify him because, unlike most SS members his arm had not been marked indelibly with an SS blood-type tattoo.
He claimed he worked undetected as a driver for the US Army after the war, before fleeing West Germany in 1954 He went first to Rome, then to Egypt –where he worked as a weapons dealer – and then to the Syrian capital, Damascus, where he adopted the pseudonym of Dr Georg Fischer. In the same year he was sentenced to death in absentia for "crimes against humanity" by a French court. The Cold War helped Brunner to conceal his whereabouts. The pro-Soviet, anti-Israel governments of Hafez al-Assad – and subsequently that of his son – flatly refused to acknowledge that he lived in the country. But in 1961 and in 1980, Brunner lost, respectively, an eye and the fingers of his left hand as a result of letter bombs sent to him by the Israeli secret service, Mossad. Through it all, Brunner stuck to his National Socailist beliefs. In 1987 he told the Chicago Sun Times: "All of the Jews deserved to die because they were the devil's agents and garbage. I have no regrets. If I had the chance I would do it again."
German journalists reported last seeing him at a Damascus hotel in 2001.
There were unconfirmed reports that Brunner also worked as the Damascus agent for West German intelligence (BND). In 2011 suspicions that he worked for the BND were raised again when Der Spiegel magazine revealed that the intelligence agency had mysteriously destroyed a 500 page file it had on Brunner.
It is perhaps no surprise that a German intelligence official confirmed Brunner's death. Yet the ghastly interrogation methods he introduced to Syria live on. A 28-year-old Syrian woman doctor who recently arrived in Germany told The Independent: "It wasn't my patients who were injured in the fighting in Syira who upset me so much. At least one could do something for them," she said "It was the political prisoners. Most had been so badly tortured, there was nothing we could do for them," she added.
Popular products:
Recent news: