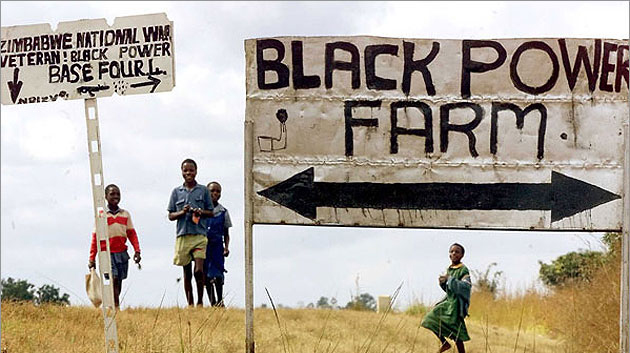 "White former farmers should be given 90 days to vacate their farms if the land they occupy has been allocated to a black person to avoid legal battles", the Zimbabwean government has reportedly said.
According to the News Day, Land and Rural Resettlement Minister Douglas Mombeshora said government would not allow contract farming arrangements where the indigenous farm owners would get only 10% of total produce while their white partners grabbed the lion's share.
Only white farmers specialising in dairy and cattle breeding or those who openly support the ruling Zanu-PF party would be spared, a Daily News report added.
This comes a few days after Vice President Emmerson Mnangagwa said Zimbabwe was set to intensify its land grabs, targeting the country's remaining white farmers and those with multi farms.
Land grab policy
Opposition Movement for Democratic Change (MDC) warned on Monday of "more chaos" on white and former white-owned farms.
MDC spokesperson Obert Gutu said the intensification of the land grab policy would not benefit the ordinary Zimbabwean but the well-heeled and the politically connected.
President Robert Mugabe and his Zanu-PF party launched the land reforms in 2000, taking over white-owned farms to resettle landless blacks.
Mugabe said the reforms were meant to correct colonial land ownership imbalances.
Clashes with veterans
At least 4 000 white commercial farmers were evicted from their farms.
The land seizures were often violent, claiming the lives of several white farmers during clashes with veterans of Zimbabwe's 1970s liberation struggle.
Mugabe made headlines last year when he vowed that whites would never be allowed to own land in Zimbabwe.
Mugabe at the time also warned black Zimbabweans against partnering with whites in agriculture deals.
(News24)
Popular products:
Recent news: