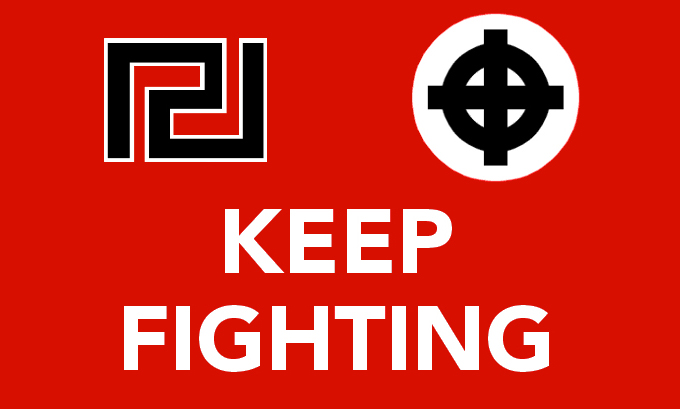 Greek courts are not controlled at the same level as, say, American courts, as evidenced by the fact that several members of the Golden Dawn were released by a judge shortly after their illegal arrest.
There is no legal basis on which to ban the Golden Dawn, calling them a "criminal organization" is mere gibberish. There is also the fact that the people support them, including many people in government. If they do ban them, hell is going to break loose, which is another reason for the judges to vote against this measure. No one wants hell to break loose.
From Independent Balkan News Agency:
Greece's Supreme Court (Areios Pagos) is called upon to rule whether or not member of Greece's neo-Nazi Golden Dawn party will be allowed to take part in local elections in May. The country's top court will also decide next week if Golden Dawn and its offshoot National Dawn will be given the go-ahead to take part in European Parliament elections on the 25th of May.
The deadline for Greek political parties to submit their candidates running in the local elections expired Sunday night. The Supreme Court's judges will now rule by May 3rd if the candidate lists submitted are eligible. The procedure is the same for the European Parliament election and will be concluded by May 11th.
Parliament is set to vote on Wednesday on lifting the immunity from prosecution of four more Golden Dawn MPs as well as a former party deputy. Magistrates have requested they are stripped of their immunity. Furthermore, extra charges will be brought against detained party leader Nikos Michaloliakos and MPs Christos Pappas, Yiannis Lagos, Giorgos Germenis, Panagiotis Iliopoulos, Nikos Michos and Stathis Boukouras, who quit the party last month in an attempt to distance himself from criminal activities.
Should the Supreme Court decide to forbid Golden Dawn from taking part in the May election battles, the ruling will reshape Greece's political landscape and consequences are highly difficult to predict.
Popular products:
Recent news: