Alternative flash content
Requirements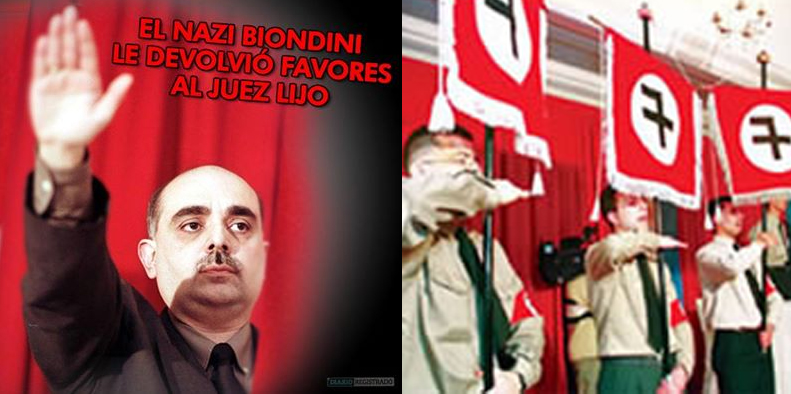 A hardcore nationalist group led by Alejandro Biodini,
who is constantly being called a "Neo-Nazi" by the spineless Jews, has been approved for official registration as a political party in Argentina. The Jews are not amused. Biodini's previous party was banned by Argentina's Supreme court in 2009. Hopefully that doesn't happen again.
JTA:
Buenos Aires Judge Ariel Lijo granted the approval for Bandera Vecinal, or Local Flag, on Wednesday. The party, which is expected to participate in the 2015 presidential elections, had signed up the required 4,000 members.
The Jewish political umbrella DAIA said Biondini "has publicly and repeatedly supported the figure of Adolf Hitler and Nazism. DAIA reiterates its position to not legitimize as a political party those who justify hatred and encouraging violence against the Jewish community and others in our country."
In 1988, Biondini led chants of "Death to traitors, cowards and Jews" at a gathering of extreme-right demonstrators in Buenos Aires. At the time, Biondini's group was called the National Alert, reminiscent of the cry "Germany, awake!"
Three years later, a judge quashed his group's request to register as the Workers' Nationalist Socialist Party and use the swastika as its symbol.
Popular products: