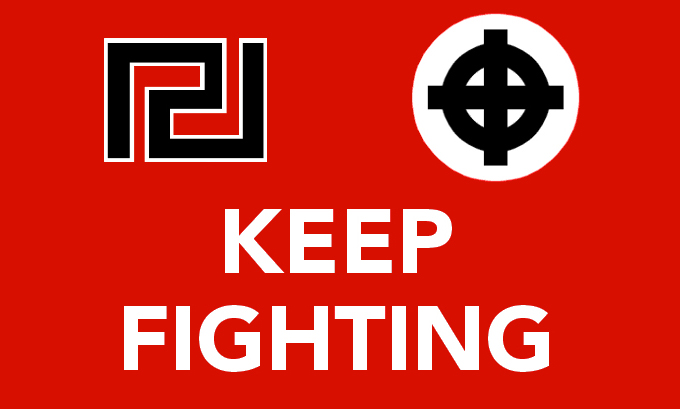 The terrorists within the Greek government are continuing their political witch hunt against members of the pro-Nationalist Golden Dawn party.
They have now arrested spokesman Ilias Kasidiaris on trumped up charges of illegal weapons possession.  He is being accused of intending to supply weapons to a criminal organization. Other Golden Dawn lawmakers have also been arrested and held under dubious circumstances. It couldn't be more obvious that these arrests are political in nature. 
 If the Greek political establishment continues to pull these stunts, the less and less credibility they'll have with the public.
From DW:
Golden Dawn spokesman and lawmaker Ilias Kasidiaris has been jailed pending trial on gun possession charges.
Golden Dawn is Greece's third most popular party but has been on the back foot due to a government crackdown, which has landed its leader and senior lawmakers in jail awaiting trial.
He was remanded on charges of illegal weapons possession with the intent to supply a criminal organization. Kasidiaris denied the accusations.
"For two hunting rifles I am being accused of supplying arms to a criminal organization," Kasidiaris said at the courthouse before the ruling. "This accusation is ridiculous and my persecution is clearly political."
Kasidiaris has been the party's main public figure since leader Nikolaos Mihaloliakos was arrested last year.
Popular products:
Recent news: