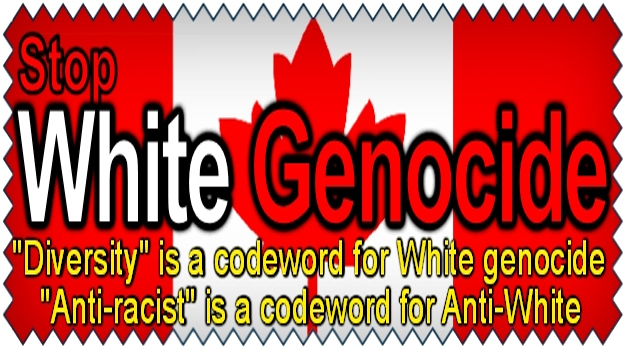 About a week ago, flyers were posted through people's mailboxes in Brampton,
Canada warning people that massive third world immigration into Canada is reducing White Canadians to a minority in their own country; those flyers linked to the website Immigration Watch Canada. Just recently at York University, similar flyers have been spread about with the same message. The flyer is titled "The Changing Demography of York University," and says that if "mass third world immigration continues, Canadians will be reduced to a persecuted minority, in their own country! It doesn't have to be this way!"
Vice-president of York University's student federation, Mithilen Mathipalan, said "York is rich in diversity, and it celebrates that diversity, [...] No form of racism or oppression is welcome here."
These flyers again linked to Immigration Watch Canada, the group's spokesman Dan Murray said his group did not authorize the use of that particular flyer at York.
It certainly seems like the Canadian government is trying it's best to get rid of White Canadian; a whistle-blower reported that Canada's border services agency is deliberately mismanaged to keep illegal immigrants inside the country for as long as possible.
Like many White countries, Canada is forced by it's ruling class to have "diversity" and "multiculturalism" put on a pedestal, and worshiped like a god.
These ideologies of "diversity" and "multiculturalism" are anti-White because they are used to turn White people in majority White countries – all over the world – into a minority.
This is as much genocide as round up White people and shooting us. Genocide is not "the means", it is "the ends" – and the fact is, open borders, mass non-White immigration, and forced diversity are turning White people into a minority.
Popular products:
Recent news: