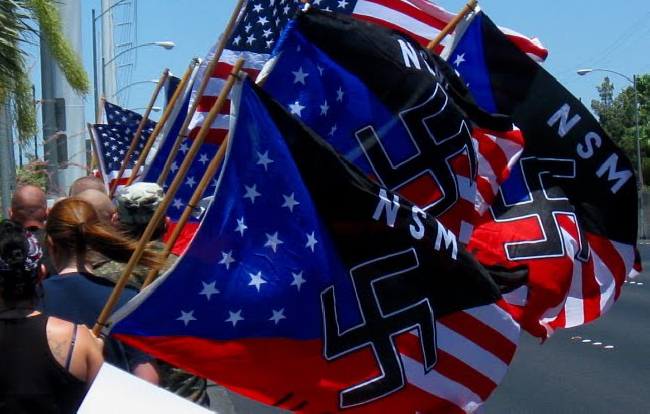 The National Socialist Movement is pleased to announce a major addition to our Southern forces.
Steven Howard the charismatic Imperial Wizard of the North Mississippi White Knights has recently left the Klan after over a decade of service, and enlisted in the National Socialist Movement. Steven stated, "In the National Socialist Movement he see's the future for White Nationalism in the United States, and he is exploring the option of running for public office on the NSM Platform.
The National Socialist Movement has had the opportunity to work with the North MS. White Knights and Mr. Howard in the past year during the rally in Memphis, and we remain friends with the Klan groups we have worked with past and present.
The addition of a well known Klan Leader and spokesperson to the ranks of the NSM will bolster our strength in the Southern States, and will certainly send a chill through the cold hearts of the enemies of our Race and Nation. The National Socialist Movement is rising throughout America and we are witnessing the Re-Birth of our Nation as Organizational differences and tactics are falling along the wayside and men and women are uniting to fight under the NSM Banner.
Some clips of Steven Howard from his days in the KKK:
(Source: National Socialist Movement USA)
Popular products:
Recent news: