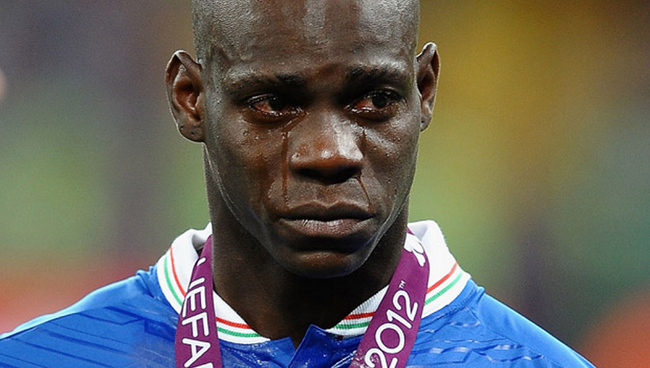 Football Association investigates Liverpool striker for Instagram image which read 'grabs coins like a Jew'.
Liverpool's Italian striker Mario Balotelli is under investigation by England's Football Association for posting a photo to Instagram that many say smacks of racism and anti-Semitism. Balotelli published a photo to the social media site of the Nintendo character Super Mario that read, among other things, "jumps like a black man and grabs coins like a Jew."
Balotelli, also dubbed 'Super Mario,' said the post was his "unlucky moment" and later deleted the image.
The rest of the text read: "Don't be racist. Be like Mario. He's an Italian plumber, created by Japanese people, who speaks English and looks like a Mexican."
A spokesman for the FA said the governing body can take action where it believes an individual has "bought the game into disrepute by making comments which included a reference to ethnic origin and/or color and/or race," The Guardian reported.
Balotelli rejected the anti-Semitism charge, countering that his mother is Jewish.
Balotelli was raised by a Jewish Italian foster mother from the age of three. Born Mario Barwuah to immigrants from Ghana in Palermo, he publicly and memorably embraced his foster mother, Silvia Balotelli, after scoring the goals in a win over Germany which secured Italy a place in the Euro 2012 finals (where Italy lost 4-0 to Spain).
The Balotellis also reportedly have relatives in Israel, and their daughter studied at the Interdisciplinary Center at Herzliya.
Popular products:
Recent news: