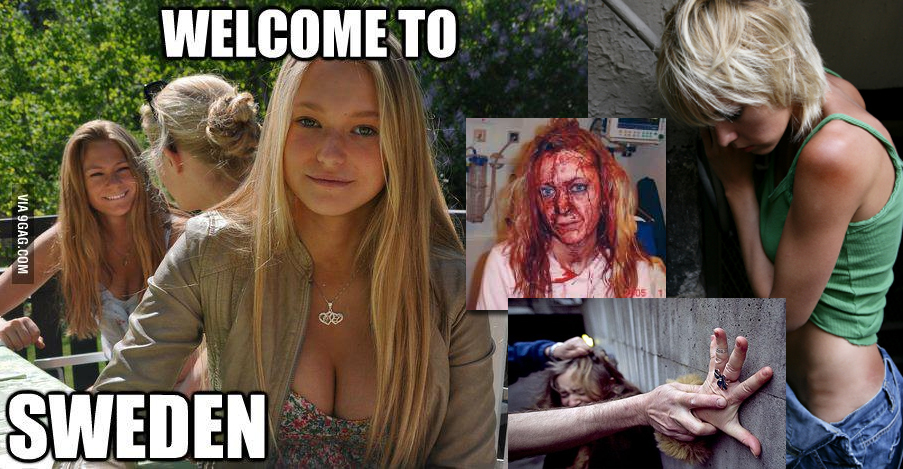 Sweden has imported huge numbers of Muslim immigrants with catastrophic effect.
Sweden's population grew from 9 million to 9.5 million in the years 2004-2012, mainly due to immigration from "countries like Afghanistan, Iraq and Somalia". 16 percent of all newborns have mothers born in non-Western countries. Employment rate among immigrants: 54 percent. Sweden now has the second highest number of rapes in the world, after South Africa, which at 53.2 per 100,000 is six times higher than the United States. Statistics now suggest that 1 out of every 4 Swedish women will be raped.
In 2003, Sweden's rape statistics were higher than average at 9.24, but in 2005 they shot up to 36.8 and by 2008 were up to 53.2. Now they are almost certainly even higher as Muslim immigrants continue forming a larger percentage of the population. With Muslims represented in as many as 77 percent of the rape cases and a major increase in rape cases paralleling a major increase in Muslim immigration, the wages of Muslim immigration are proving to be a sexual assault epidemic by a misogynistic ideology.
The statistics are skewed by urban centers where the Islamic colonists cluster. In Stockholm this summer there was an average of 5 rapes a day. Stockholm has gone from a Swedish city to a city that is one-third immigrant and is between a fifth and a quarter Muslim.
(Front Page Magazine)
Popular products:
Recent news: