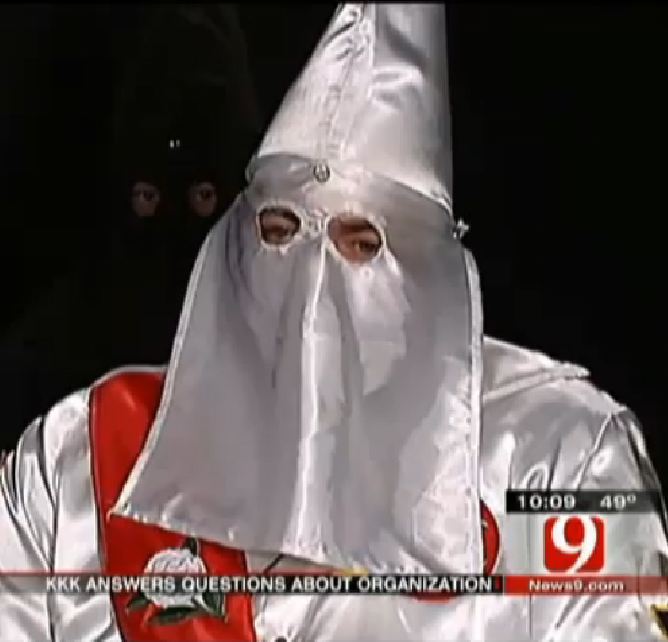 The United White Knights (UWK) of the Ku Klux Klan were the subject of a news story by KWTV Channel 9 in Oklahoma City, and the Klan spokesman did reasonably well under the circumstances.
On February 16th, 2012, reporter Kelly Ogle interviewed three members of the local UWK chapter, who were dressed in full Klan regalia and who asked the reporter to disguise their voices to better protect their identity. Perhaps the media interest was prompted by a UWK literature drop in Sand Springs back in September 2011 and another literature drop in Okemah back in January.
In the basic news story, the UWK spokesman explained the hypocrisy of all other races being permitted to express racial pride except for Whites. When asked how he envisioned racial separation, the spokesman said he envisioned separate school systems and even separate cities for the different races. But he also mentioned that he served with Blacks in the military in Iraq, and some of them he trusted with his life. He added that those few Blacks who know he's a Klan member have grown to accept it; that's because he doesn't preach hate and violence. His objective was to portray a new Klan that wasn't repeating some of the actions of the old Klan. YouTube of the basic news story embedded below.
Stay Connected With Us