Denmark has the tightest immigration laws in Europe, and according to the government, stopping the country being flooded by millions of immigrants has saved the country 6.7 billion euros.
Police officers put themselves between the opposing groups as they gathered on Queen Street outside the offices of the Consul-General of Greece.
Ukrainian nationalists in western Ukrainian city of Lviv have held a rally in commemoration of the Galician Waffen-SS division created in 1943, despite a ban asking them to stop.
Greek courts are not controlled at the same level as, say, American courts, as evidenced by the fact that several members of the Golden Dawn were released by a judge shortly after their illegal arrest.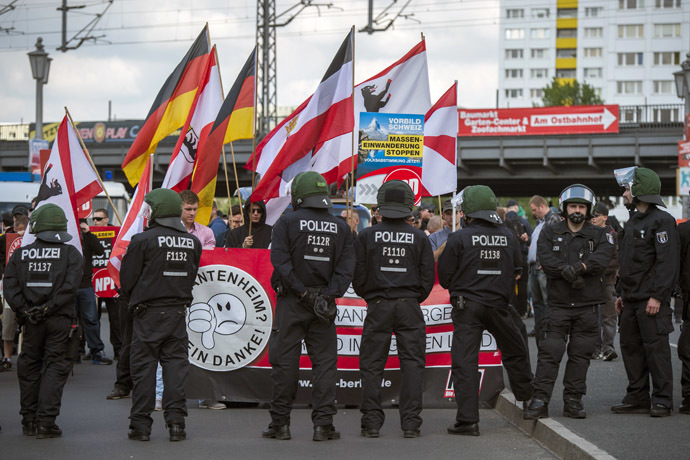 About 100 patriots were allowed to march 300 meters from their gathering point as left-wingers joined forces to stop the Nationalist rally in Berlin.
People Magazine has decided that this year's "most beautiful woman" is full-blooded Kenyan actress Lupita Nyong'o, who became famous for her role in 12 Years a Slave.
Last month, members of white patriotic group Génération Identitaire (GI) launched an anti-scum security tour in the subway system of the northern French town of Lille.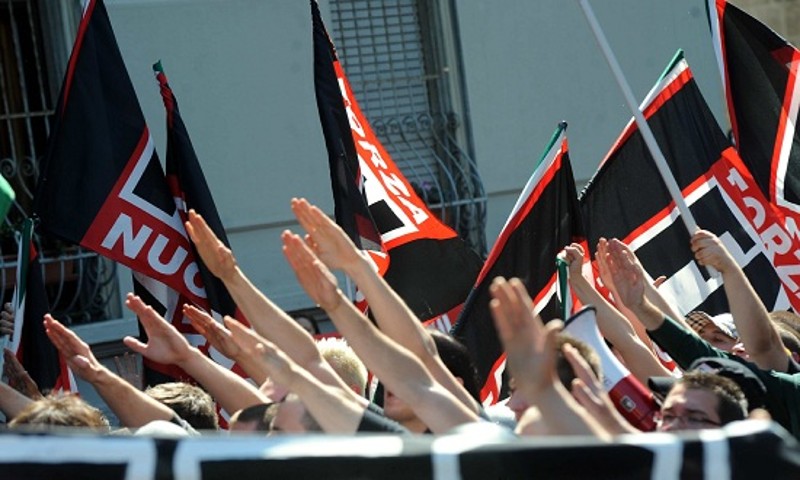 The Brussels-imposed puppet government of Italy moved to deny Italy's increasingly angry voters the right to choose a party which would end the crucifixion of their country.
Non-white violence in the Rütli-Schule Hauptschule in the Neukölln made teaching impossible.
A German clothing brand favoured by proud White Youth has caused horror for UK's Chief Rabbi by opening a branch yards from his office in London.
Reading stories like this, I become overly filled-up with joy as to the enrichment brought upon us by this grand program of multiculturalism, and I bow down and thank the Jews for giving us the privilege to have such magnificent enriching events taking place in our society.
A new law will come into effect in Sweden and it will allow people to be prosecuted for criticizing immigration or politician's unwillingness to tackle the issue.
Authorities in France have scrapped a planned auction of personal effects belonging to Hitler and Hermann Goering.
Between having Republican presidential candidates fly to Las Vegas to kiss his ring, billionaire Sheldon Adelson has managed to fit in time to talk Sen.