An Aboriginal mother put schools on high alert after threatening to shoot the 'white racist privileged children'.
It's a sizzling July day at Kure Beach. Kids in bathing suits walk barefoot along Fort Fisher Boulevard; moms and dads lug lawn chairs to the sand...
"The death of Christianity will bring back the Messiah."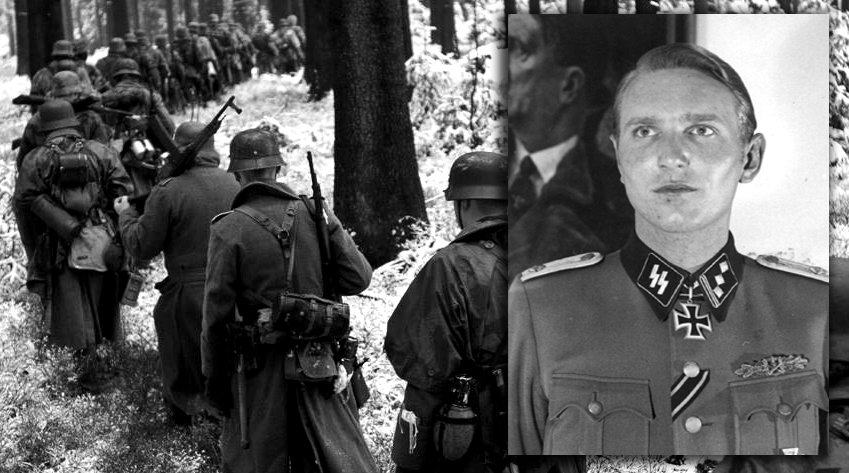 A top wanted National Socialist who escaped the wrath of the Nazi hunters has passed on to the other side, peacefully at the ripe and fine age of 93.
The chairman of the Israel-Austria Friendship Group in the Israeli Knesset, the official organization of Jews in Austria (Israelitische Kultusgemeinde), and the World Jewish Congress have all endorsed Israeli Prime Minister Benjamin Netanyahu's boycott of Austria's Freedom Party (FPÖ) because of its alleged "Nazi" past - even though Israel's own citizenship laws are based on the Nazi's Nuremberg Laws.
Films will not be eligible for two of the main Bafta Awards from 2019 if they do not meet new "diversity criteria".
African invaders pretending to be refugees have seized more than 100 buildings in Rome and are illegally squatting in them, the populist mayor of Rome, Virginia Raggi, has admitted in the wake of recent riots, carried out by sub-Saharans who had been living in Italy for the past five years.
Mark Weber, an American historian and director of the Institute for Historical Review, has been banned from Britain.
New Alerta Judiada video showing Adolf Hitler's prediction of what would happen to Europe if Germany were to lose World War II.
A vicious attack by a nonwhite invader upon a fellow fake refugee in Germany in which the victim's lips, ears, and eyelids were torn off, has been linked to an African "ritual" by investigators.
The remarkable Afrikaner nationalist settlement of Orania in South Africa continues to expand and will soon have the region's leading shopping center, doctor's surgery, dentist, and eye specialist—and there is no truth to an internet-based rumor that the town has been outlawed, according to an official spokesman. 
The SS Minden, a German cargo ship scuttled in waters near Iceland during the early days of World War II, may contain a huge trove of Nazi gold.
In September 1943, Hitler sent SS commandoes to rescue his ally Mussolini from the new Italian government. For the man leading the raid, Otto Skorzeny, this was only the first in a series of extraordinary operations.
Don't worry, though; a Moslem living in Australia has come up with a perfect solution for this demographic crisis!