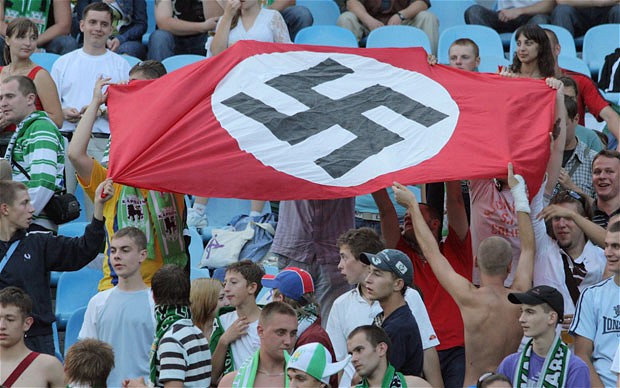 A gang of german hooligans partying and urinating on the Holohoax Memorial in central Berlin on New Year's Eve during the open air New Year's Eve party at the Brandenburg Gate.
The following report and commentary were written by the zionist extremist Colin Cortbus. "Berlin's annual open air New Year's Eve party is one of the largest in the world, drawing in excess of one million people. But while Berlin City Police fence off large parts of the parks surrounding the huge festival area on the Avenue of the 17 of July - the street leading up to the Brandenburg Gate - no effort appears to have been made by officials to close off, or otherwise protect, the Holocaust Memorial.
As a result, the memorial was soon overrun by a group of hooligans and individuals who were, in appearance, not dissimilar to far-right extremists. Many of them climbed onto the monoliths - which represent the tombs of the murdered Jews of Europe - and jumped between them."
Popular products:
Recent news: