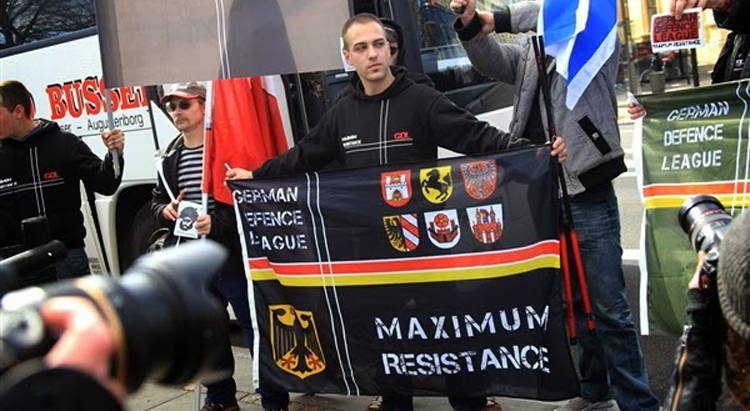 Approximately 15,000 Germans marched in Leipzig, in opposition to the Islamisation of their homeland.
They marched under the banner LEGIDA, an offshoot of the popular PEGIDA  movement is quickly becoming an intercontinental phenomenon in Europe. The large turnout in Leipzig will surely alarm the German authorities, who thoroughly oppose the Patriotic movement, and who actively encourage more Muslim immigration into Germany. Furthermore, PEGIDA has now spread to the Czech Republic.
  Approximately 3,000 Czech Patriots gathered in Prague last Friday to oppose Islamic influence in Europe, including several members of the Czech parliament.
Meanwhile, the British PEGIDA movement has officially announced that they will be holding marches in Manchester and Newcastle. And as Mark McKinnon reports, these marches in England will "test the racial tensions in Britain".
Denmark and Norway have also begun weekly PEGIDA protests, and Austria is set to hold its first PEGIDA protest on February 2, while Switzerland's first protest will be held on February 16.
Clearly, European Patriots continent-wide are rallying the troops in defense of their culture, national identity, as well as the future of their nations.
Try as they may, the European elites will not be able to prevent this rising tide of Nationalism, as the long dormant warrior spirit has reappeared in the hearts of many Europeans.
Like lions defending their territory, the Nationalists of Europe are rising up to defend their homelands, just like their ancestors before them.
Popular products:
Recent news: