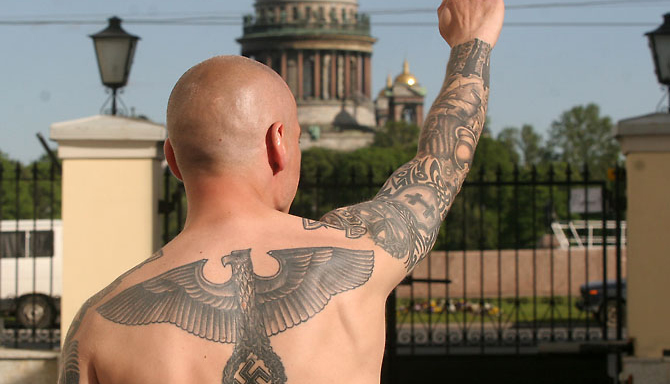 The man arrived at the "war crimes" site in a minibus full of 16-30 year old football fans who had just been to see Dynamo Dresden play Rot-Weiß-Erfurt.
A memorial worker saw a Dynamo Dresden fan making the gesture as he was getting out of the bus and immediately called the police. Officers and a special police football unit rushed to the scene. They noted the identity of everyone involved and escorted them away from the site.
Erfurt state prosecutors have now taken over the investigation and will decide whether to prosecute the man.
The incident follows a previous case in mid-July when several men were arrested after giving the Hitler salute at the former concentration camp.
Making the Hitler salute is illegal in the Zionist-Occupied Germany.
Popular products:
Recent news: