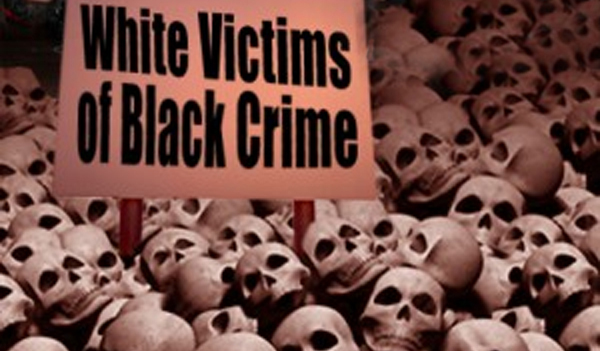 A white Second World War veteran who helped found the Anti-Apartheid Movement died after being knocked to the ground by a negro who accused him of making a racist remark, a court has heard.
Murray Wrobel, an intelligence linguist in a clandestine unit known as "Churchill's Secret Army", was 91 when he was shoved over by Marcus Jean after complaining that his bicycle was blocking a trolley rack outside a supermarket, it is alleged. Jean, 31, is accused of hurling a tirade of abuse at the pensioner, telling him: "You and your kind should have been dead a long time ago."
Mr Wrobel, whose German language skills led a secondment to the Special Operations Executive, needed hospital treatment after suffering a fractured hip in the incident in May 2012.
Kingston Crown Court heard his health deteriorated after the alleged attack and he died from a stroke in March last year aged 92.
During his fascinating military career, Mr Wrobel was trained in the use of plastic explosive, went undercover in a prisoner-of-war cage in enemy uniform and helped train German anti-Nazis to work behind enemy lines.
After leaving the Army he helped start the Anti-Apartheid Movement, a British solidarity organisation which campaigned for an end to apartheid in South Africa, the court heard.
The former interrogator challenged Jean outside Tesco Express in Wimbledon, southwest London, and according to the prosecution, the defendant flew into a rage and was seen pushing the pensioner to the ground.
However, Jean claims he was the victim of a torrent of racial abuse from Mr Wrobel, who he said repeatedly poked him in the chest.
David Harounhoff, prosecuting, said Mr Wrobel had just parked his mobility scooter at the store on May 26, 2012, when he spotted the defendant's bicycle parked near the trolleys.
The barrister told the court Mr Wrobel informed Jean it was not a good place to park, before the defendant launched "a torrent of really quite foul language" and abuse.
"Matters then escalated and Mr Wrobel states that this defendant used both of his hands to push him – push him – and Mr Wrobel fell over," Mr Harounhoff said.
"Over the next few months his health began to deteriorate and sadly on March 16 last year he passed away from a stroke."
In a statement written four days after the incident, Mr Wrobel said: "I was previously in the army and even then I never heard the like of it.
"I remember one phrase he said was: 'You and your kind should have been dead a long time ago'."
"I think that my lack of reaction to his abuse annoyed him even more.
"At this point I remember he used both his hands to push me full in the chest, I must have stumbled a few feet and then fallen over backwards."
Mr Harounhoff said a witness, Christian Lacey-Brennan, saw the scene unfold from about ten feet away.
"He saw a younger man remonstrating and pointing to the elderly man's face," he said.
"He describes the younger man with one hand pushing the younger man in the centre of his chest, as a result of which the defendant fell backwards.
"The defendant then passes by the witness, and he says to Mr Lacey-Brennan that the elderly man is a 'racist b*****d, he is a racist old man' and the witness saw the defendant running away.
"The defendant states in his defence case statement that he was being verbally abused, racially abused and he was being poked in the chest by the complainant."
But Mr Harounhoff told the court: "It is unlikely that he would have racially abused a black man if he was a founder member of the Anti-Apartheid Movement."
He said pushing a 91-year-old was "at the very very least being reckless".
Jean, from Wimbledon, denies inflicting grievous bodily harm.
The trial continues.
Popular products:
Recent news: