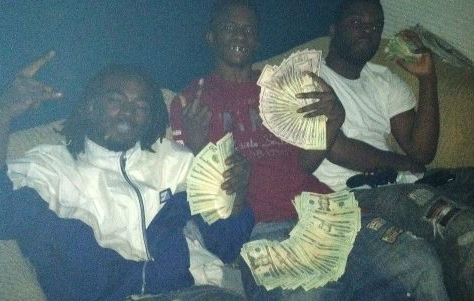 The German owner of a Berlin Pub has banned blacks from the premises because they deal drugs.
Gunter Liesert, 72, was interviewed by the Berliner Kurier newspaper as part of a piece on the selling of cocaine, crystal meth and other illicit substances at the nearby Gorlitzer Park, in the eastern Berlin district of Kreuzberg. "I'm not a racist, but I've decided to ban black people from my pub, because blacks sell so many drugs here," Liesert said.
The comment outraged many liberal idiots and police warned the man that he was at risk of possible reprisal attacks by anti-Fascist groups.
"It's wrong to cast all people with the same brush," Liz Gray, 31, a Berlin-based Briton of Jamaican descent told The Local Germany.
The pub owner later backtracked saying he had been misquoted and had nothing against immigrants as long as "they abide by the law".
"We let anybody in here who is polite," Liesert told The Local. "I don't have anything at all against coloured people. I've got something against them selling drugs on the street outside my window."
"The dealers are always coming in here to change big notes and often get aggressive. Then I tell them to get out," he said.
Meanwhile police said they were to tighten security in the area to fight drug dealing.
"We have to make clear to all parties that the park, contrary to what it says in the tourist guide books, is not a stoner paradise," Hermann told the Berliner Zeitung newspaper.
Popular products:
Recent news: