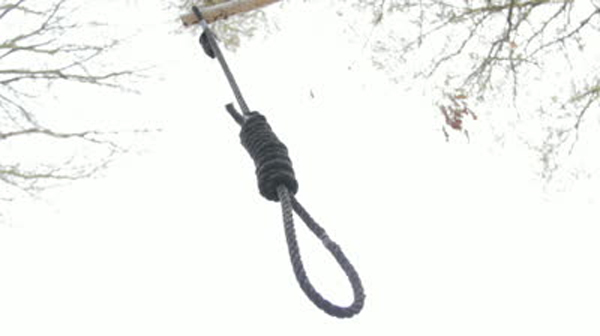 A Gypsy thief was fighting for his life after a revenge lynching in Paris's troubled Seine-Saint-Denis suburb.
The 16-year old, who was found unconscious in an abandoned shopping trolley, received summary justice after he was accused of burgling an apartment just hours earlier. "A group of several people came to find him in the camp where he lived and took him away by force," a police source told AFP, adding that the boy was then locked in a basement where he was violently beaten.
 Another source close to the case said about "a dozen people" took part in the attack. It was the boy's mother who alerted police that her son had been kidnapped.
A judicial source, also requesting anonymity, said the boy's "life is in danger. He is in a coma."
Michel Fourcade, the mayor of Pierrefitte-sur-Seine, the rough government housing project where the attack took place, said the young gypsy was known to police and had been questioned a number of times this month in connection with a string of robberies.
This had fuelled anger towards the Roma, an ethnic minority also known as Gypsies, whose illegal camps on the fringes of towns and cities has often spurred controversy in France.
Ion Vardu, who lives next to the Roma camp of the victim, told AFP that some 200 members of the traditionally nomadic community had arrived "three weeks ago".
On Monday, the camp lay abandoned, rubbish, clothing and mattresses strewn around the site after the Roma's rapid departure in the wake of the attack on the teenager.
"They left immediately," said Vardu.
On Tuesday, French President François Hollande called the attack an "unspeakable and unjustifiable attack on all the principles on which our republic was founded".
Head of the district council Stephane Troussel condemned a "heinous attack in the guise of vengeance".
"The French republic owes protection to everyone, no matter where they live and what their origin."
French rights group SOS Racism called the attack the "obvious result of nauseating tensions faced by our fellow citizens."
"We expect a radical change in discourse and an extremely clear denunciation of the violence they are facing," said Benjamin Abtan, head of the European Grassroots Antiracist Movement (EGAM).
France has also faced mounting criticism over its treatment of the Roma criminals, having evicted a record 19,380 members of the community from camps in 2013.
(FRANCE 24 with AFP)
Popular products:
Recent news: