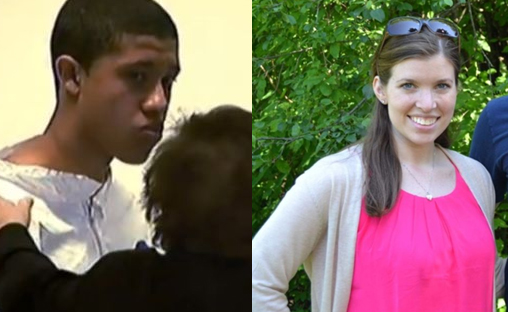 Beloved high school teacher Colleen Ritzer, 24, was raped and murdered by her student Philip Chism according to court documents that remained sealed, reports My Fox Boston.
Chism stood before a grand jury in Essex County, Massachusetts on November 21. Investigators have said that Chism robbed Ritzer of her iPhone, credit cards and underwear. They also claim he sexually assaulted her with an "object."
District Attorney Jonathan Blodgett told The Eagle-Tribune: The indictments returned today detail horrific and unspeakable acts. This is the first step in a long process to secure justice for Ms. Ritzer and her family.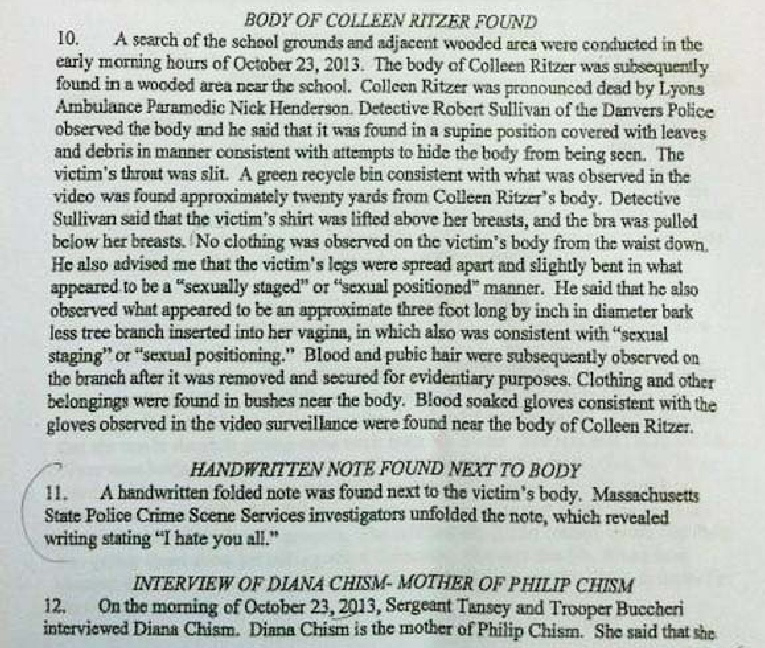 The court documents also reportedly reveal that Chism brought to school that day a box cutter, gloves, a mask and changes of clothing. And that in the woods, where he dumped her lifeless body — naked from the waist down — he left a note that said "I hate you all."
(FOX 25 News Boston)
Popular products:
Recent news: