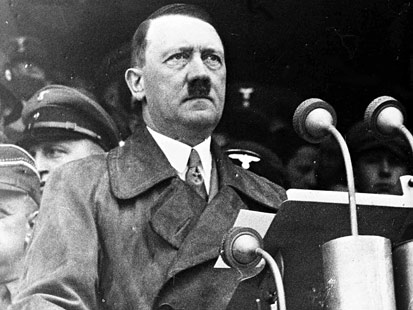 If I didn't know better, I'd say this looks a lot like some Jew at Google decided to remind the Germans of how evil they once were.
Really, this could not have been an accident. Someone has to have done it on purpose, for a purpose. From The Local: Berlin took a trip back to its National Socialist past when Theodor-Heuss-Platz regained its former name of Adolf-Hitler-Platz on Google Maps. The name Adolf-Hitler-Platz could be seen written on Google Maps in a search for Theodor-Heuss-Platz on Thursday, although it had disappeared by Friday.
A Google search for the square under the name of the former National Socialist leader still directs visitors to Theodor-Heuss-Platz.
Google told The Local it was looking into how the name had appeared on its site.
"We were made aware of an incorrect and inappropriate Berlin street name on Google Maps and corrected this as quickly as was possible," the internet giant said in a statement. "We apologize for the error."
The square in the west Berlin district of Charlottenburg-Wilmersdorf was named after the Führer in 1933 but was replaced with its former name Reichskanzlerplatz in 1947.
Reichskanzlerplatz was then replaced with its current name in December 1963 following the death of the first German federal president Theodor-Heuss.
Popular products:
Recent news: