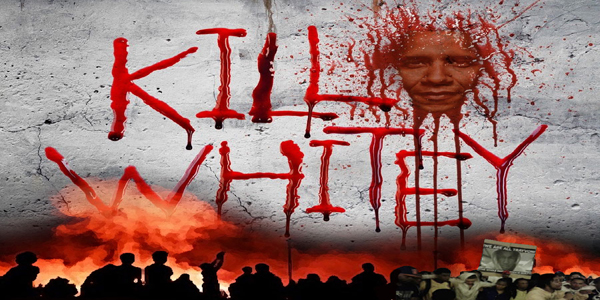 Daniel Ruffin was a high school basketball player.
  He's in the Arkansas County 4-H Hall of Fame.  He loved fishing and was active in his church. "He had a grin on his face all the time," said his mother Vera Strange.  "There's not a person that you'll talk to that won't tell you how friendly and helpful that he was." Strange says Daniel planned to attend Central Arkansas Baptist and become a youth counselor. But those dreams will never come true.
 His mother's world began crashing down Tuesday evening with a phone call saying Daniel had been shot.
Strange says she was confused.
"Daniel didn't do anything," she said.  "He's never even had a parking ticket."
Witnesses say just after 5:00pm Daniel was walking his dog down the quiet street where they live when he was approached by three people.
"They just shot him right out here for no reason," Strange said.
A 17-year-old suspect  was arrested not far away.  The motive is unclear.  Daniel's wallet and money, car keys and cell phone were all found on him.
"Daniel was a great young, Christian guy... just loved the Lord, loved people," said Pastor David Inzer, pastor at Harmony Baptist Church.
"Most Saturday nights he would work all night, and he would be in church on Sunday morning," he said.
Daniel held on until late Wednesday when he passed away at the hospital.
His mother takes solace, believing he's gone on to heaven, but the pain is still fresh as she searches for answers.
"I just still don't know why," she said.
A source close to the investigation says the son of Stuttgart Police Chief Michael Smith was one of the people there when Daniel Ruffin was shot, but that he is being questioned as a witness not a suspect in the case.
Arkansas State Police has been called in to conduct the interview.
Arkansas County Prosecutor Robert Dittrich says he expects the 17 year old whose already in custody to be charged with murder.  He doesn't anticipate additional arrests in the case.
Popular products:
Recent news: