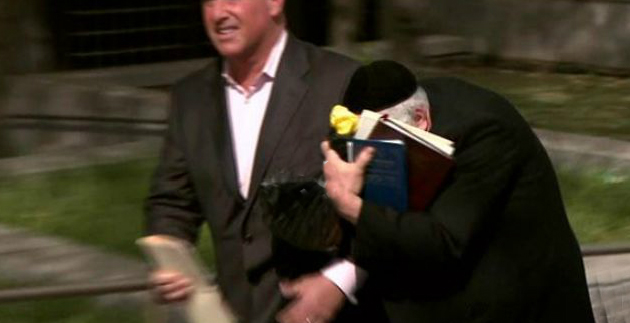 New York rabbi Samuel Hiller and three others have been indicted for stealing over $12.4 million in public aid for disabled children.
The charges include grand larceny, identity theft, and falsifying business records at one of the city's largest providers of special education services for disabled children, according to a news release issued Tuesday by Queens County District Attorney Richard Brown. "It is disheartening to see a betrayal of the magnitude alleged in this indictment," Brown said in a statement.
The men allegedly diverted money belonging to Island Child Development Center, which serves Orthodox preschool children with disabilities, used it for personal expenses, home repairs and other business endeavors.
If convicted, each of the men would face up to 25 years in prison.
The fraud was uncovered when the center's former executive director ran off with his records just before a scheduled routine annual audit meeting in July 2012.
The center received roughly $27 million in state funding between 2005 and 2012.
The defendants were identified as Rabbi Samuel Hiller, 56, of Far Rockaway in the borough of Queens, Kurman, 52, of Hewlett, the former executive director of the nonprofit center in Far Rockaway from which the New York state and city funding was taken; Daniel Laniado, 41, the owner of a kosher supermarket in Brooklyn; and Roy Hoffmann, 50, of Woodmere.
AN/AGB
Popular products:
Recent news: