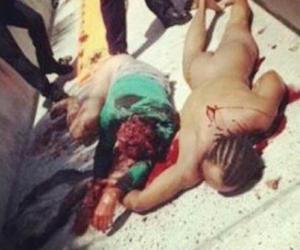 In Maryland, a kenyan student hadn't just killed another african man who'd lived with his family for months, but had eaten his heart and portions of his brain while a naked haitian negro ate another man's face in Miami.
Authorities outlined the macabre circumstances in charges against Alexander Kinyua of first-degree murder in the death of 37-year-old Kujoe Bonsafo Agyei-Kodie, a Ghanaian national african man. The murder said that all of his family members lived in Maryland and that he was originally from Nairobi, Kenya.
The victim's severed head and hands were found in the men's Harford County home; more remains were left in a trash container outside a church. Harford authorities said the killing was among the most brutal—and bizarre—they'd seen.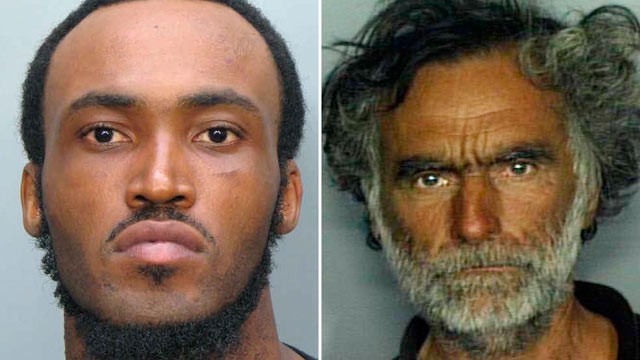 The case comes on the heels of grisly incidents in Miami - where a naked haitian negro ate another man's face.The man now known as the Miami Cannibal was a bible-toting, scripture-reading gentle soul who was under the influence of a Voodoo curse his girlfriend says.
Rudy Eugene turned into a violent, raging zombie as he ate the face of a homeless man in Miami Beach before being shot dead by police. Now Eugene's bizarre crime has left the nation and people close to him searching for answers.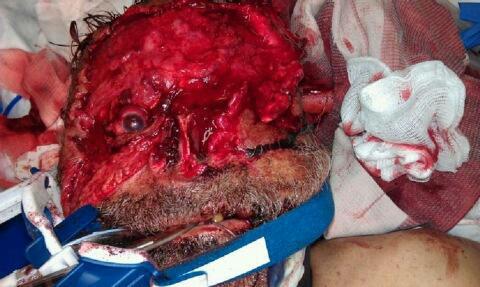 Despite Kinyua's alleged confession, which a spokeswoman described as "matter-of-fact," police said they did not know of a motive for the crime and said they would not speculate on his mental state or whether drugs played a role.
In January, he was dismissed from the ROTC program after an outburst, and in May he was arrested for allegedly fracturing the skull of a classmate with a baseball bat. The classmate was blinded in one eye as a result of what campus police called a "random" attack.
His Facebook page includes commentary about the "destruction of the black family" and "mass human sacrifices."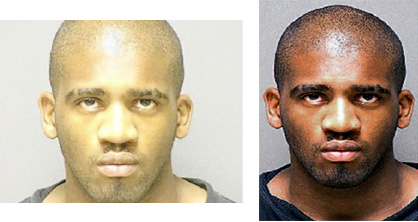 Alexander Kinyua: Mainstream Media's version and the reality
"THIS IS THE BRUTAL BASIS, AN EVIL & TERRIFYING METHOD OF THIS DEATH CULTS," he wrote in one message.
The victim, Agyei-Kodie, had also attended Morgan State on a student visa. He was dismissed by the university for a fourth-degree sex offense, harassment and stalking, resulting in an 18-month jail term.
Agyei-Kodie had lived with Kinyua's family for about six months. Kinyua's father, Antony, told police that Agyei-Kodie had recently been "depressed" after being apprehended on an immigration warrant and was facing likely deportation.
Popular products:
Recent news: