Henley Stephenson, 41, eluded London police for more than ten years thanks to an extraordinarily lifelike latex mask, which turned him into a white skinhead.
Officers discovered that their man was in fact black when they finally caught up with Stephenson after a string of armed raids dating back to 1999. And Police believe the mask may have been used on several different occasions and have asked colleagues to look into unsolved cases involving a white nationalist skinhead robber.
 The mask was bought from the same Covent Garden store which supplied masks that were worn by robbers who carried out a £40million heist at jewellers Graff Diamonds in London.
Stephenson's gang were arrested in a Flying Squad ambush as they targeted a cash-in-transit security guard.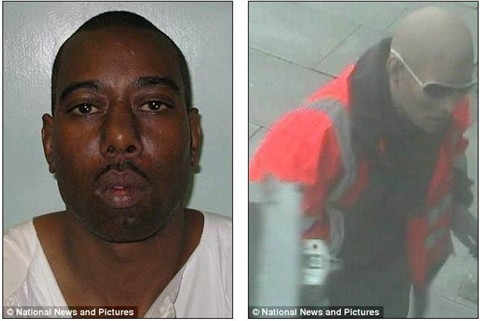 Armed police from Finchley Flying Squad then swooped on the men and they were arrested at the scene. Stephenson, of Westminster, central London, was jailed for a total of 14 years at Wood Green Crown Court.
He pleaded guilty at a previous hearing to 20 counts of robbery and five counts of possessing a firearm. An "anglo-afro" man, Leon Topper, of Watford, Hertfordshire, was jailed for eight years for two counts of robbery and two counts of possessing a firearm. Dean Williams, also black, 26, of Islington, north London, was jailed for six years for robbery and possessing a firearm.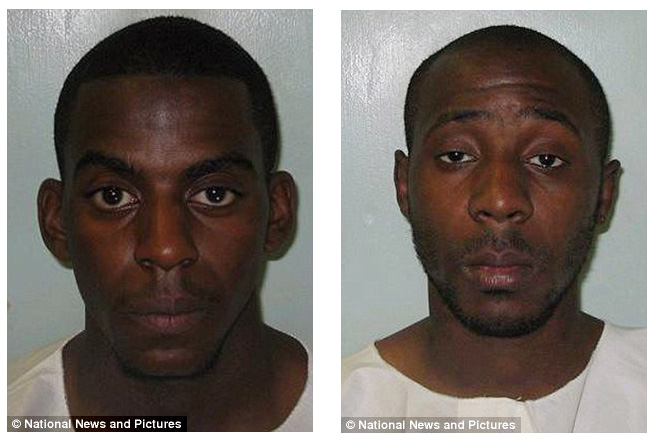 Detective Chief Inspector Harry Hennigan, of the Finchley Flying Squad, said: 'Stephenson executed these crimes in a calculated and frightening manner with no regard for innocent members of the public.
'His measures were so extreme, he tried to deceive the police by concealing his identity by wearing a lifelike latex mask which completely altered his skin colour and appearance.
Popular products:
Recent news: