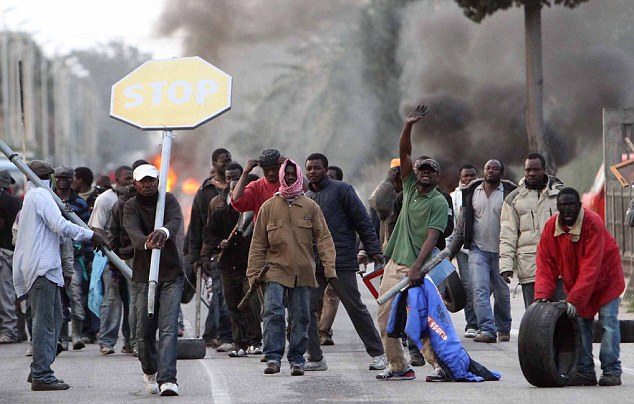 Police say two African immigrants were captured on surveillance video attacking random white people in Melbourne.
The attackers never stole anything, they only wanted to cause physical injury to their victims. In the past few months, there has been a large number of racially motivated mob attacks against white people in Australia. Police are searching for two men who allegedly randomly attacked two others on a busy Melbourne nightclub strip, leaving their victims with facial injuries. The two victims, both aged 27, were walking along Chapel St in Prahran about 3am this morning when the attack happened.
Police have released CCTV footage of the two men – both of African appearance – who first walked past their victims, before turning to allegedly assault them. Senior detective Kate Johnstone from the Stonnington Crime Investigation Unit said the two victims had just left a bar and were walking home near the High St intersection when approached.
The first victim was punched in the head and face, and then fell backwards onto the concrete path. The second victim was then pinned to the ground by one man, while being punched in the head by the other.
The two victims, from Prahran and South Yarra, were treated for facial injuries at The Alfred hospital and released shortly after. However Det Johnstone said the assaults could easily have been far more serious.
"One punch (and) you hit the head on the concrete, it could be all over," she said.
(CofCC.org)
Popular products:
Recent news: