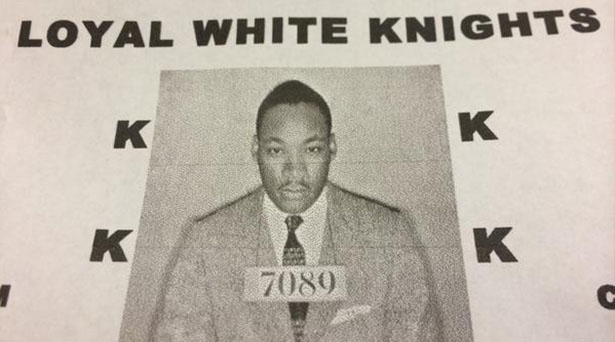 Residents in Pittsburgh's Manchester neighborhood woke up Monday to find flyers criticizing Martin Luther King Jr. littering one of their streets.
About a dozen flyers, which claim to be from the Loyal White Knights of the Ku Klux Klan, were found scattered on Pennsylvania Avenue. "They are obviously trying to incite somebody; it's Martin Luther King Day. This is a national holiday. There is absolutely no reason that those things need to be passed out," said one man who didn't want to be identified.
"I don't think that there's probably a lot of people out there who think like that anymore. I think that's why they are putting it out. They are trying to get some people to think like them. I don't think it's going to happen," said the unidentified man.

There were no other reports of the fliers showing up in any other parts of the city Monday.
Popular products:
Recent news: