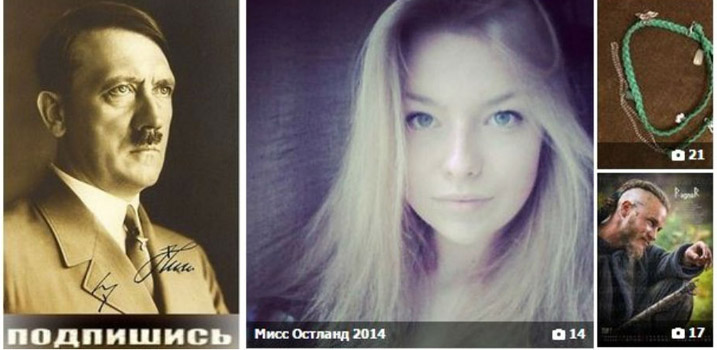 On VKontakte - Russia's Facebook - slavic National Socialists are voting for their favorite pictures of white girls posted to the Adolf Hitler group page.
Boasting more than 7,000 followers, the page describes itself as "a group of Russians and Ukrainians who pay tribute to Adolf Hitler, the eternal leader of the White Race".
Miss Ostland 2014, as it's called, is a social media pageant tribute to Ostland, the National Socialist government of the Baltic states in 1941. The woman whose picture receives the most likes will be declared the winner, and only group members can vote.
Let's meet the main contenders:
Katya Shkredova
Katya Shkredova is from Mogilev, Belarus. She adores Adolf Hitler for his philosophy on the ideal white european society.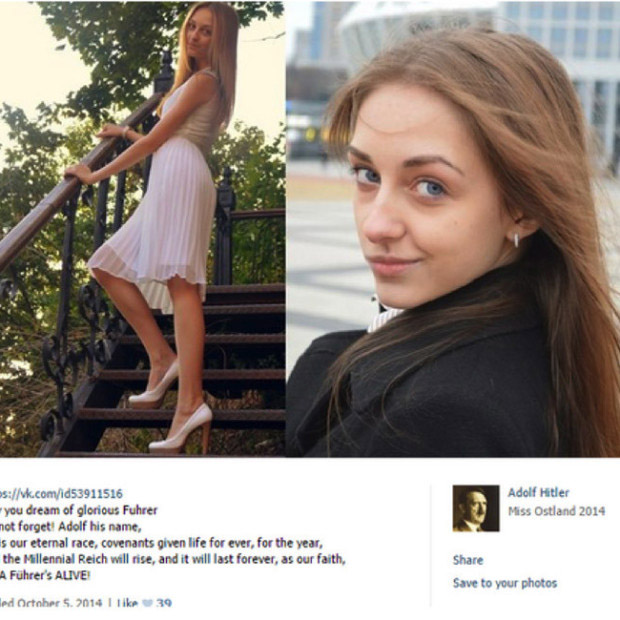 Irina Nagrebetskaya
Irina Nagrebetskaya is from Kiev, Ukraine. She likes to listen to goth metal and post Adolf Hitler quotes to her social media accounts. She wrote this caption to one of her photo: "Don't forget! Adolf is his name, he's our eternal race, he has been given eternal life."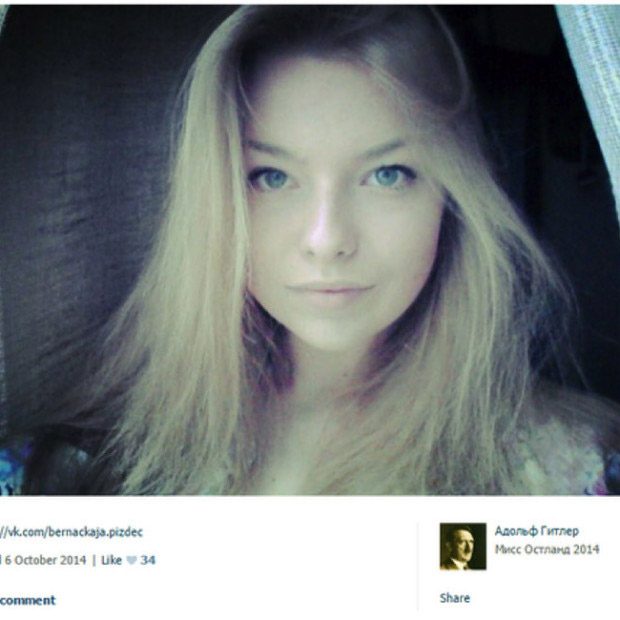 Elena Bernatskaya
Elena Bernatskaya resides in Lviv, Ukraine. She has posted three photos to the beauty contest.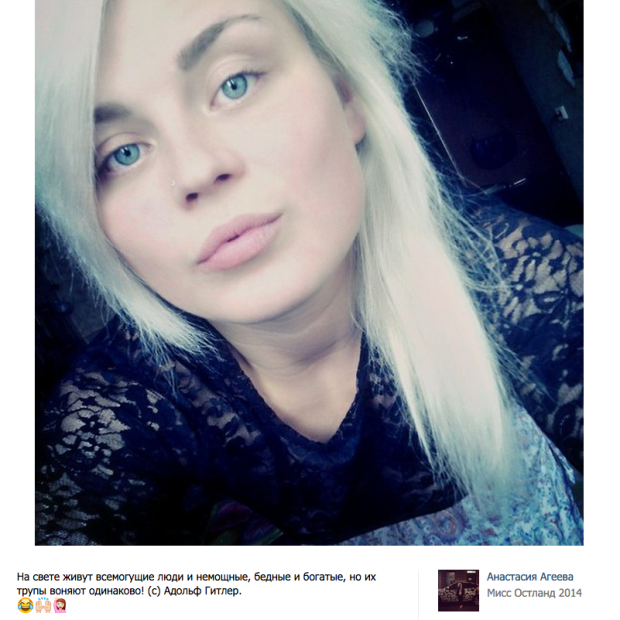 Anastasia Ageeva
Anastasia Ageeva's "About Me" on her VKontakte profile is the Adolf Hitler quote, "To love no one is the greatest gift. If you love no one, you are invincible because you free yourself of the most terrible pain".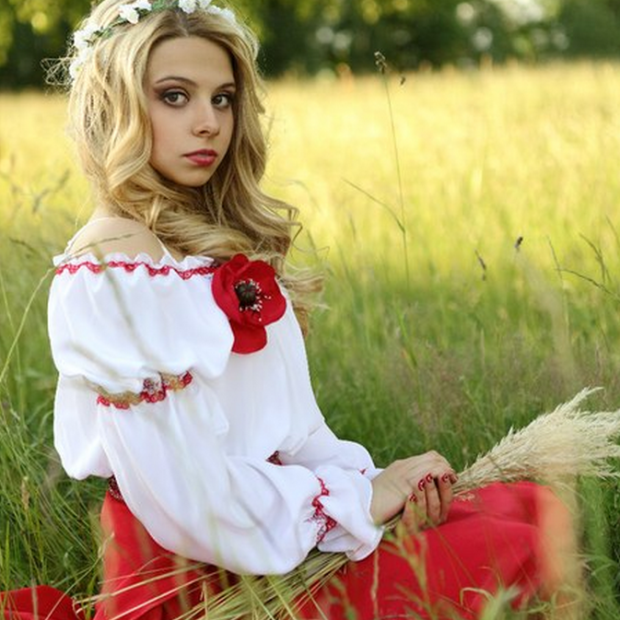 Alina Voronina
As a young child, Voronina became infatuated with the Third Reich when she studied World War II. Now she is intently focused on Holocaust revisionism.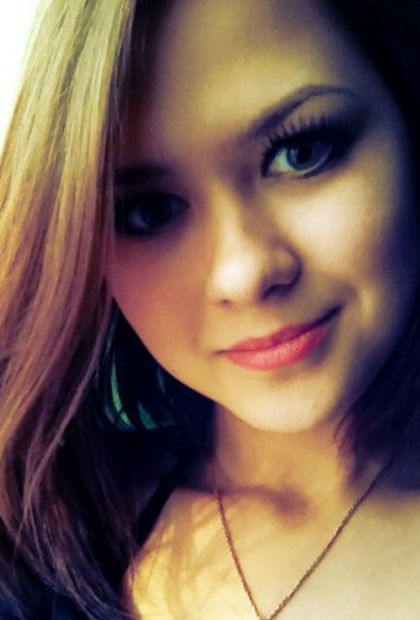 Ekaterina Matveeva from St. Petersburg
"Adolf Hitler's position is genius and true, that races are different not only in appearance, but also in intelligence."
The creators of this group are not the only ones allowed to show their white pride on VKontakte. There are several other WPWW communities with thousands of followers on the Russian social media site that the government hasn't shut down, yet.
"Given Russian media watchdog Roskomnadzor's history of deleting the accounts of VKontakte groups that pose an oppositionist threat to the Kremlin, it's shocking that it is letting this Miss Hitler group continue to exist," outraged jews and liberals over the internet said.
But maniac antifascist Russian President Vladimir Putin enacted a law in February giving Roskomnadzor the power to block any website it deemed "extremist" without a court ruling. Within a month, the bureau had shut down 13 groups on VKontakte.
Popular products:
Recent news: