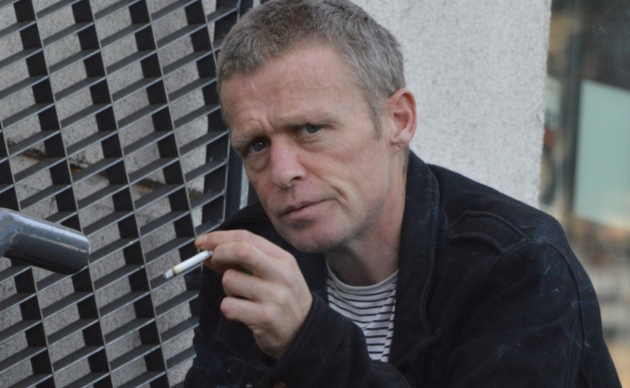 An english man who threatened to burn down a bus packed with Jews has been jailed for 5 months for his anti-Semitic views.
Ian Campbell, 42, of Bowes Road, Bounds Green, shouted "I'm going to burn the bus and burn the Jews" while travelling on the 102 bus through Golders Green on September 16. He would have evaded justice had it not been for Crouch End journalist Rosa Doherty who was travelling on the bus at the time and later reported the incident to the police, who eventually tracked Campbell down after a public appeal for information.
District judge Mark Jabbitt, sentencing Campbell at Hendon Magistrates' Court today, said: "The 102 bus is a popular bus with many Jewish people, including children. Many Jewish people live in that area and you plainly knew that.
"You used grossly abusive and offensive language. You clearly caused alarm and distress and regrettably I don't think this conduct is particularly unusual.
"This time there was Ms Doherty, who wasn't prepared to let you get away with it and she should be commended for that."
Jewish Chronicle reporter Ms Doherty boarded the 102 bus, bound for Edmonton, in Golders Green Road around 5.30pm on September 16 and heard Campbell complaining about the rush hour traffic, insisting it was "all the Jews' fault".
He then made the threat to burn the bus and the passengers on board before ordering the driver to let him off.
After exiting the bus, Campbell was heard shouting "Long live Palestine and long live Gaza".
The court heard Ms Doherty called 999 after the Transport for London (TfL) driver allowed Campbell back onto the bus and refused to stop to co-operate with police. TfL have since investigated the incident.
Ms Doherty, a former Highgate Wood School pupil, then wrote a story about the incident for the Jewish Chronicle which prompted the police to launch an appeal for information.
Campbell was arrested at his home on September 25 and at Hendon Magistrates' Court on October 10 admitted charges of racially aggravated harassment, using threatening words or behaviour and breaching a conditional discharge.
The court heard he suffered from drug, alcohol and mental health problems and told police he had watched The Passion of the Christ film shortly before the incident which has "changed his views on Jews".
Campbell was sentenced to 20 weeks in prison and ordered to pay an £80 surcharge.
Popular products:
Recent news: