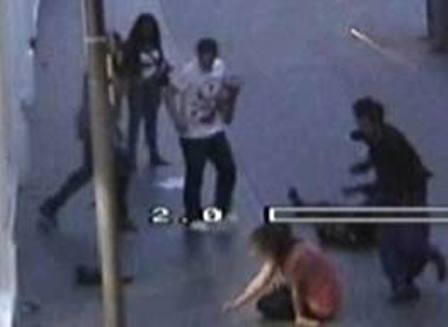 Punched to the ground, left bruised, brain damaged and sometimes even dead – these are the vulnerable victims of an increasingly popular 'game' in America.
'Knockout King' is the frightening phenomenon that has claimed lives across the USA as black teenagers and young black adults seek out sick thrills. In the planned attacks, a group will appoint a leader and then choose a defenceless white victim at random. This sick game now spreading to Europe: a 16 year old white girl was assaulted just outside the Black Lion public house in Plaistow, UK.
The girl was followed by a black male from her house and then knocked out with a sucker punch to the head. The assault was completely unprovoked. The suspect is described as a black man of muscular build, approximately 6 feet tall with a shaven head.
Read more: Another Anti-White Racist Attacks in Obama's America (video)
Popular products:
Recent news: